Trying to open an ebook file? It will be most likely in an epub file format. We have already discussed on number of tools to create epub format ebook files. Majority of internet users live in their default web browsers like Firefox and Google Chrome. You can easily add epub support to your favorite web browser and read epub files on the fly. This can be done using relevant epub plugin and extension support for Firefox and Google Chrome browsers respectively.
Open & read epub files in Firefox browser
EPUB Reader is very popular Firefox plugin for adding epub file support. Once you install this plugin in Firefox browser – any click on epub file will automatically download, process and display it for reading instead of just showing save as dialog box.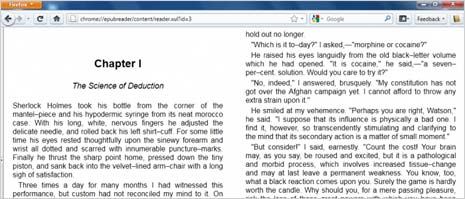 You can install this plugin for Firefox installed on Windows, Mac OSX and Linux. It supports over 23 different languages. For sure one simple and easy way to read epub files in favorite Firefox browser.
Read & open epub files in Google Chrome browser
There is no EPUBReader for Google Chrome browser as of now. However, there are few alternative Google Chrome extensions with ability to deal with epub file format.
1. MagicScroll eBook Reader Chrome extension adds minimalist ebook reader in your Google Chrome browser. With unique scrolling experience, it allows you to read favorite epub format of ebooks online.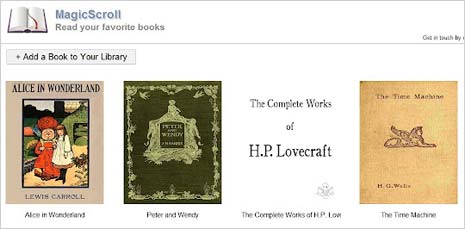 It also has offline support, allowing you to open and read ebook files even without internet. Overall it is a nice ebook reader for quick reading within Google Chrome browser.
2. Readium Chrome extension (still beta) is another extension for handling EPUB documents in Google Chrome browser. This extension allows you to easily view and read epub files in Chrome browser. Once you install this extension, click on Readium button on new tab page. Then click + sign button at the top of Readium bar to select epub file that you want to read.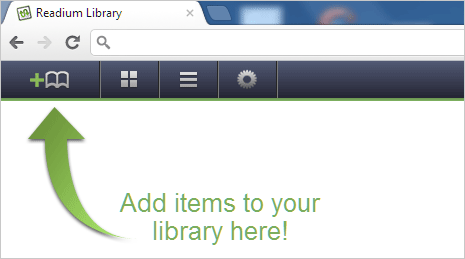 You can goto settings and enable option to automatically open epub format file in Readium while using Google Chrome browser. While this is a handy extension to deal with epub files in Google Chrome, it is still an early beta release. So it may hang, crash while working – keep this in mind while using this extension.
Video: Install Readium epub reader in Google Chrome