Firefox 4 beta version introduced lot of new visual and functional features to the browser. Besides tabs on top above the address bar and neater one access Firefox button, it also has Feedback button at top right. This button allow Firefox users to send feedback regarding their experience browsing web through Firefox. You can explain if newer Firefox made you happy or sad explaining respective reasons. Incase you want to remove 'Feedback' button from Firefox 4, following is quick procedure.
Disable & remove Feeback button on Firefox
1. Open Firefox (4 beta or above) on your computer.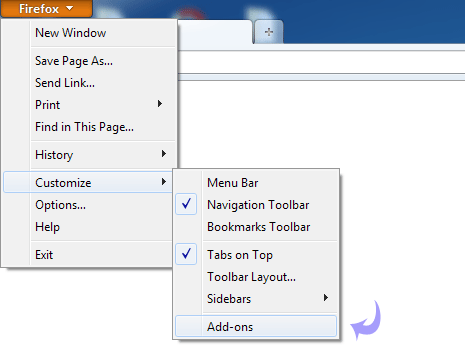 2. Click 'Firefox' button and goto Customize > Addons (Windows XP, 2000 user goto Tools > Addons).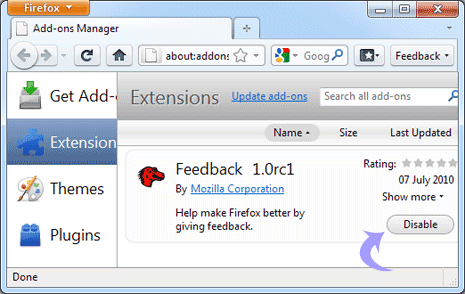 3. Then click 'Disable' button next to 'Feedback 1.0rc1'.
4. Restart Firefox browser, feedback button should be gone.