By default after Windows Live Hotmail login, the "Windows Live inbox" screen is displayed instead of inbox. Don't want to click 'inbox' button after Windows Live Hotmail login and directly open inbox after login screen? You can easily customize this from Live Hotmail settings to view inbox screen automatically after the Live Hotmail login page.
Direct inbox after Windows Live Hotmail login
1. Login into your Window Live Hotmail account (mail.live.com)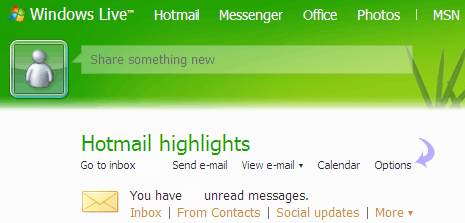 2. Click "Options" button on Live Hotmail home screen.
3. Then click to select "Show me my inbox when I sign in".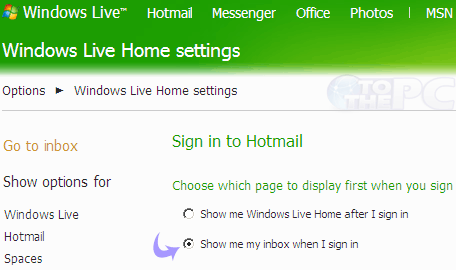 4. Click 'Save' button for the change. You can always revert back to Live Hotmail home display instead of inbox screen using settings on Options screen.