Overlap effect on multiple images can give cool new look to final image. We have already seen easy to use Image Merger app, checkout "Merge" tool with lot of advanced options. You can merge multiple images based on different parameters of size, placement, color, contrast and much more.

Use Merge tool to overlap multiple photos
1. Download Merge Tool from graphicutils.com/merge/ website & install on your computer. Launch program, goto File > Open Image to load photos.
2. Click Next arrows on right sidebar to see different merge styles of multiple photos. Explore more options for merging based on contrast, brightness, size, placement etc.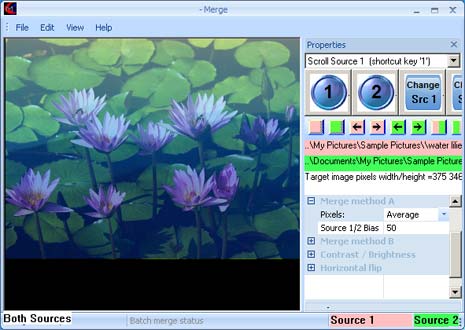 3. Once you are done with merge adjustment, goto File > Save As to save output image. For sure one easy and feature loaded tool to merge and overlap multiple images with ease. No need to learn Photoshop, what say?