There are number of ways to manipulate and spice up photos. We have already seen how to convert photos to cartoon images quickly. FotoSketcher tool allows you to convert photos into piece of art by adding painting, drawing and sketch effect to images. It is an easy to use free software for quick conversion of photos into paintings and drawings.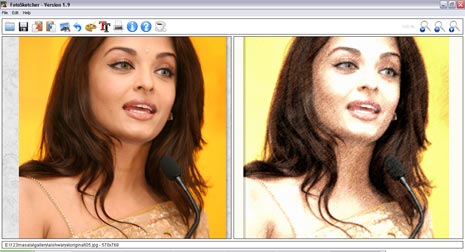 FotoSketcher for painting, sketch effect
1. Download FotoSketcher program (3.08MB) & install it.
2. Launch program, goto File > Open a picture to select & load image.
3. Then goto Edit > Drawing parameters (or press F10).
4. In Drawing parameters window, customize different drawing styles among: threshold, intensity, contrast.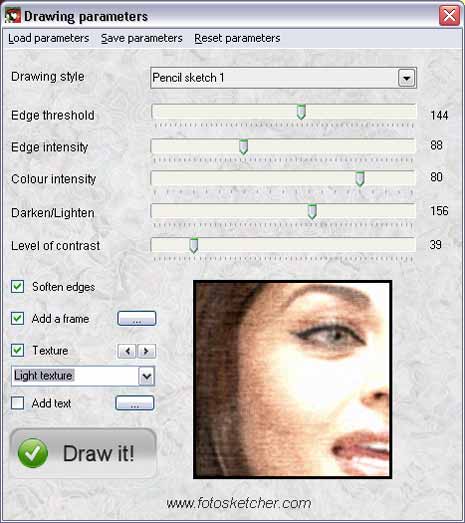 5. You can also add frame, texture and text on the final image using options at the bottom of Drawing parameters window.
Play around with different settings for cool customized art creation of selected photo. For sure one easy to use handy program to add painting / sketch effect to images.