Angry Birds have been keeping casual gamers busy on their smartphones. It has made debut in the web world as Google Chrome app and that also with Free price tag. Now you can enjoy over 63 levels of cool Angry Birds game within Google Chrome browser in high definition HD format. You can either install Angry Birds app in Google Chrome or open direct URL to play Angry Birds game without any hassle.
About Angry Birds Game: Why birds are angry
Green pigs have stolen bird's eggs, this has made birds very angry. Now survival of angry birds is at stake and they need to hit pigs hard.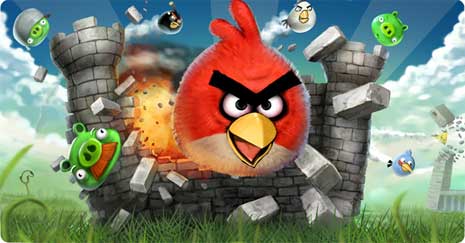 This is the basic concept of the game. With different level bringing new flavour and style – you just do not get bored of Angry Birds being angry at pigs. Of course, you get to play Angry Bird's part to teach pigs a lesson.
Free Angry Birds game in Google Chrome
While Angry Birds has been paid game on mobile platform – it is all free on the web for Google Chrome users. You can play game in high definition or standard definition as per choice and support by your computer.
1. Launch Google Chrome browser and open chrome.angrybirds.com webpage. The game will start loading directly in your Chrome browser. There is nothing to install or configure to play the game.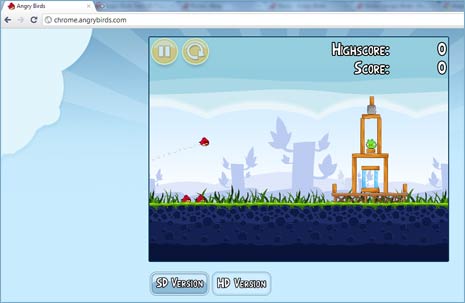 2. Alternatively, you can install Angry Birds app in Google Chrome. This will make sure that you never lose sight of way to access Angry Birds game in Chrome.

This is a beta release of the game which has 63 levels of the original game available. It also comes with an additional 7 special Chrome levels, that will show objects resembling official Google Chrome icon. Its time to take up the cause of Angry Birds in protecting their eggs and teaching green pigs a lesson and have lot of fun doing that!
P.S. While this game release is specific for Google Chrome users, you can bookmark this chrome.angrybirds.com weblink and try opening in other web browser to check if Angry Birds game work in them or not.