Playboy magazine – who does not know it or haven't seen it? If you are a Playboy magazine fan, here is bomb of a news and surprise at PlayboyArchive website. They have made available old versions of magazine for free web viewing.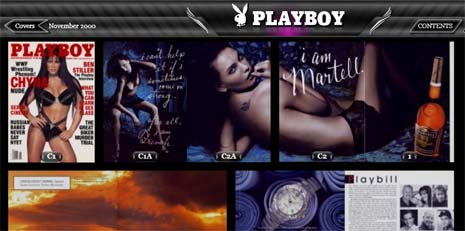 You can access free magazine issues from years 1954 through 2007 in same format as they appeared in print (even with advt intact). Website is powered by Microsoft Silverlight technology and you will get prompt to install it before you relish magazine stuff.
As pointed by Appscout, website does not require age verification. You only need to click through a start warning page informing of mature content. Checkout PlayboyArchive at playboyarchive.com website – use discretion, contains mature content.