Now you can browser image archives from Life magazine (American photo journal) on Google Image Search special section.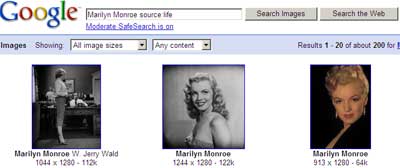 Google has made special page with  vintage visuals from Life magazines. You can use search bar to see images of your interest. There are lot of interesting photos in this special section like Marilyn Monroe, looking beautiful as always.
You can also now append "source:life" to any Google Images search to see photos from the Live magazine. According to Google, "… there are roughly 10 million photos in total, about 2 million of which have been put online so far". Click here to access Life magazine photos on Google Image Search.