Blogger template / themes just got premium tag! Just like premium WordPress themes, now you can make Blogger blogs look jazzy and stylish.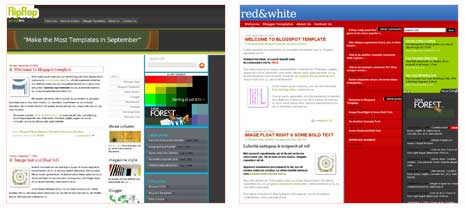 'Premium' Blogger Templates promises more refined looks but for a price. Unlike WordPress premium themes that come with heavy price tag, Blogger premium templates are available between $10 to $15
This is just beginning with 'Theme Forest' launching premium Blogger templates. More designers are expected to jump and design for Blogger. Blogger is rocking like never before!
Free Blogger Templates: Fervens – WP Based Templates – More Templates