Themes in Microsoft Office allows you to give same consistent look to document being created in any application of Office 2007. Microsoft Theme Builder program helps you create such themes. You can apply the same theme to PowerPoint presentations, Word documents, Excel spreadsheets and even Outlook emails.
Make Document Theme for Office 2007
1. Download Theme Builder application & install it.
2. Launch Theme Builder & click Help menu option.
3. Follow on-screen instructions to create cool theme for Office 2007.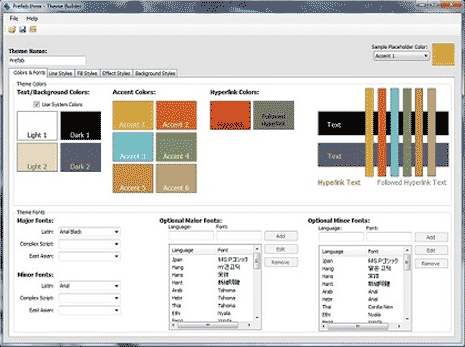 It is a free tool for creating themes for rendering same look to documents created using any application of Microsoft Office 2007. It requires .Net Framework 3.0 and Microsoft Office 2007 for usage.