Don't be surprised if you see scrolling results on Google Search result pages. Small box with scrolling links are real time updates for keyword being search by you. These results are derived from various sources like Twitter, Facebook and other social networking websites. Best part, these real time updates do not interfere or obstruct normal Google search result browsing (to which we are so use too).
Here is Real time search for "tothepc" extracted from @tothepc twitter profile – interesting!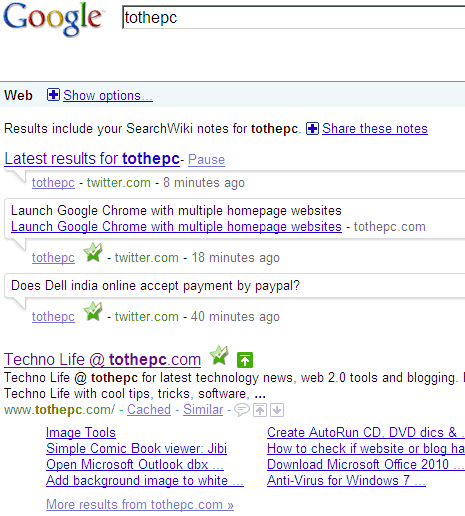 You you can pause the vertical scroll of real time results by clicking "pause" button and click "resume" to continue results flow. As of now, there is no option in Settings to turn OFF real time results to appear on result pages. Google should consider adding that option as not every user will be interested in real time stuff – what say?