Do you perform lot of calculations while surfing internet in Google Chrome browser? Now you can get simple yet stylish looking calculator within Chrome browsing window. It allows you to perform basic mathemetic calculations at a click of a button. It even works when there is no internet connection.
Add calculator to Chrome browser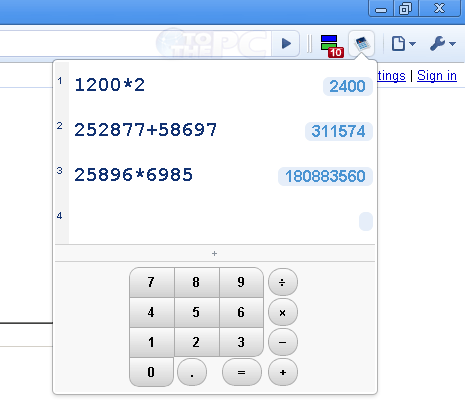 1. Launch Google Chrome browser on your computer.
2. Download ChromeOS Calculator extension.
3.  After installation, click the calulator icon on the top menu bar and get started with calculation. You can view multiple calculation in the same pop-up window and it also works then internet is down!