iPad now has in-built tools for basic image editing and photo enhancement after iOS 5 update. In few taps you can remove red eye from photos and improve photo quality using enhance option. You can also perform photo editing routines like rotating photos or cropping some part of the image easily on your Apple iPad device.
Image editing & enhancement features on iPad
1. Tap on Photos on iPad home screen to view photo albums. Then open any photo album and preview specific image on your iPad. Single tap on photo preview and then tap on Edit option at top right.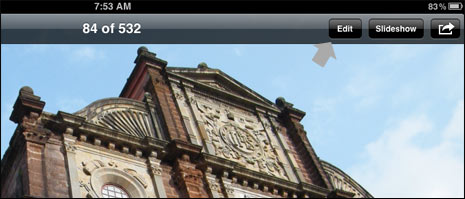 2. You should see options for editing photos at the bottom bar including: Rotate, Enhance, Red eye and Crop. You can use either of editing tools to modify specific photo as per requirement.
3. To rotate photo, keep tapping rotate button as image is rotated anti-clockwise. You can stop at rotation view which is required by you and then tap Save button at top right to confirm on changes.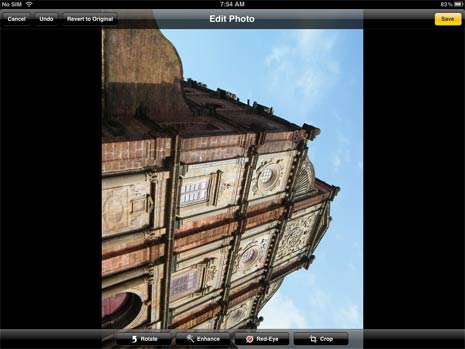 4. Enhance feature allows you to improve photo quality by automatically adjusting brightness and contrast of the specific photo. Once you tap Enhance button, automatic enhancement of photo will happen and you can tap on Save button to confirm on changes.
5. Red Eye removal option comes very handy removing red eye effect from eyes. Once activated, tap on the eye area of the image being viewed and it will attempt to remove the red eye effect.
6. Crop feature helps you crop portion of photo that is not required. You will see grid once you tap on Crop option. Tap constrain option to change grid measurements. Then pinch to zoom and move the photo on displayed grid to crop parts of image not required.