Clock showing time and date information at right side of taskbar is default feature on Windows operating system. Do you want to remove or hide clock from Windows 7 taskbar? Few users may want to remove clock for neater looking taskbar or there could be other reason for the same. Windows 7 provide options to customize taskbar contents to great extent – even removing clock.
Hide or remove Windows 7 clock from taskbar
1. Right click on the clock area and then click on 'Customize notification icons' option in the right click menu.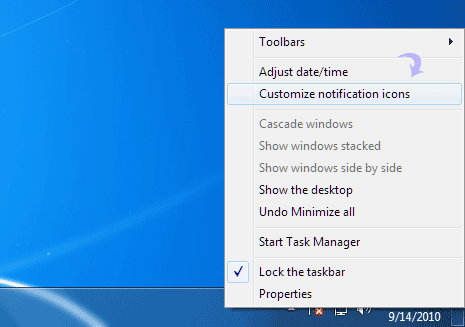 2. Then click 'Turn system icons on or off' option at the bottom of notification settings dialog box.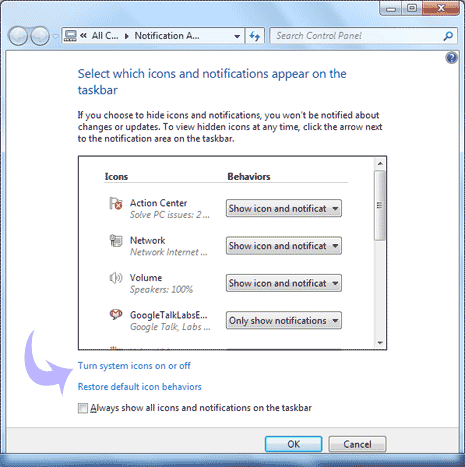 3. In the next dialog box, select OFF next to clock option.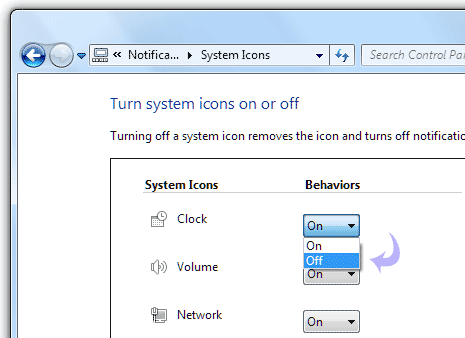 4. Click OK to close settings dialog box. This will hide or remove clock from right side of taskbar on your Windows 7 computer.
To get back clock display on Windows 7 taskbar, select ON next to clock option on the same settings screen as explained above.