Do you want to play a broken or corrupt MKV video file? Meteorite is a free MKV Matroska file repair engine utility. It allows you to repair corrupt MKV video files (not all though). So, if you have converted any video file into MKV format or already have a MKV video file that is broken – try this utility to fix it.
Meteorite MKV video file repair
1. Download Meteorite MKV video repair tool.
2. Unzip & double click to launch utility. It is a portable utility and does not require any install.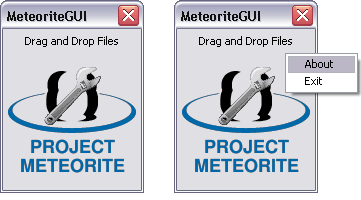 3. Drag and drop broken MKV video file to program window to start the repair process.