Zip is most common archive file format. At times, zip file could be damaged or corrupt and as a result may not open. "DiskInternals ZIP Repair" utility allows you to recover and extract contents of damaged Zip files. It is a free and easy to use utility to fix and recover contents of corrupt Zip archive files.
Repair & recover corrupt Zip files
1. Download DiskInternals ZIP Repair utility & install it.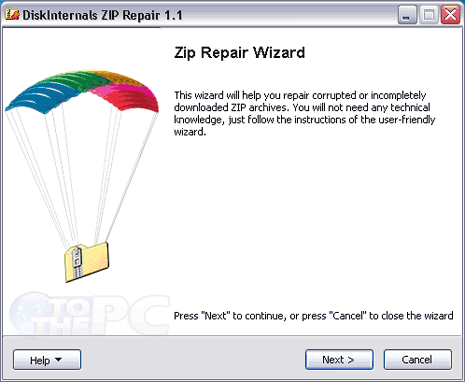 2. Launch the program & click Next button on start screen as seen above.
3. Click Browse button and select corrupted file.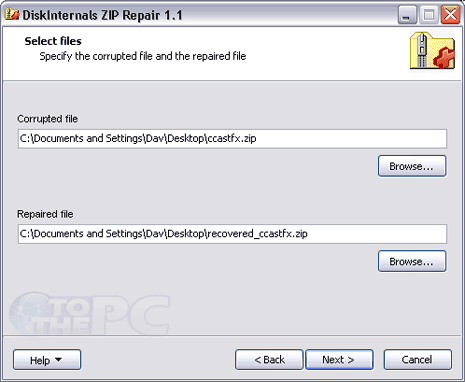 4. Click Next and get repaired copy of corrupted file.
This utility should help repair and recover majority of damaged / corrupt Zip archive files.  It is a free program and works fine on Windows 7, XP, 2000. Also check tools to repair AVI video files and repair of Docx word documents.