Is Internet Explorer crashing or causing errors while browsing websites? Besides disabling IE addons to check on such issues, you can also reset Internet Explorer settings. Reset allows you to revert user customized settings to default settings, delete internet history and also disable all addons in IE browser.
Reset Internet Explorer to default settings
1. Open Internet Explorer browser and goto Tools > Internet Options.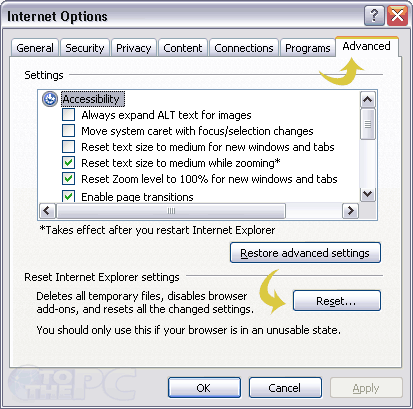 2. Click "Advanced" tab on Internet Options dialog window.
3. Click "Reset" button at the bottom of the advanced tab window.
Please note: this will delete all temporary files, reset custom settings and disable IE addons. A simple and quick way to fix majority of problems with Internet Explorer browser.