Internet Explorer (IE) addons help enhance and provide additional functionality to the browser. However, with each addon behaving differently – they sometime cause problems like IE8 slowing down and others. To isolate on the issue with Internet Explorer and check on problems as a result of addons, you can start and use Internet Explorer browser without addons.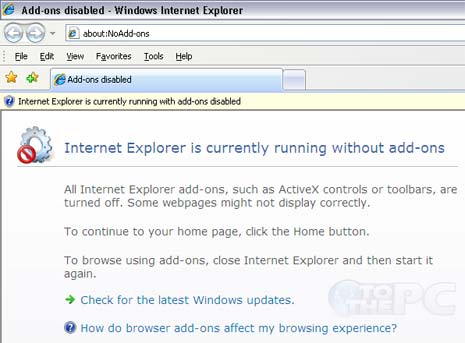 Quick right click method
Just right click Internet Explorer [e icon] on the desktop and click "Start without Addons" option". A new window of Internet Explorer will open, clearly indicating the IE mode without addons.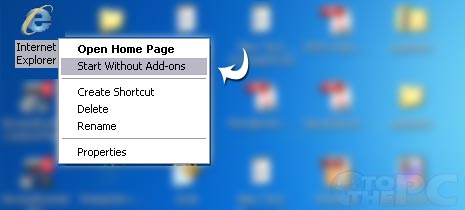 Start menu option
Goto Start > All Programs > Accessories > System Tools and then click Internet Explorer (No Add-ons) to open IE browser without addons. Alternatively, you can also disable all addons in Internet Explorer with ease.