You can give a new look to Google Chrome browser by installing different themes. If you have installed Google Chrome theme and does it not look good – you can easily revert back to original default theme in Chrome browser. From Google Chrome options, you can change the newly installed theme and switch to default Chrome theme with ease.
Google Chrome: Reset to default original theme
1. Launch Google Chrome browser.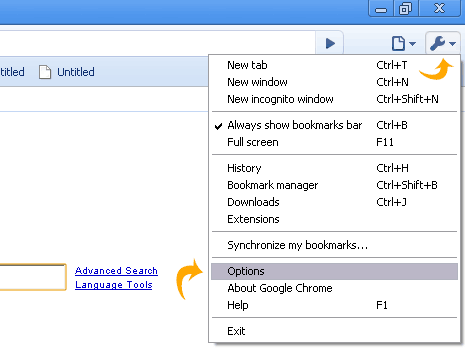 2. Click on Tools and then click on 'Options'. Google Chrome options dialog box should open.
3. Click on 'Personal Stuff' tab on Chrome options and check for themes setting at the bottom.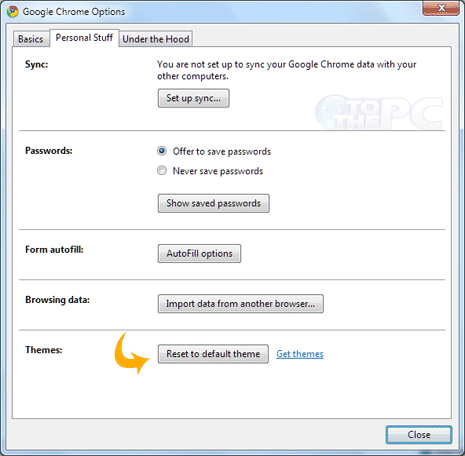 4. Now click 'Reset to default theme' button.
5. Google Chrome look will change with resetting to default original theme. Click OK to close settings box.