Manual use of Print Scrn button only captures visible area of the screen. If you want to capture full page screenshot of any webpage / website, then check free application Accolio IE snapshot. This application allows you to capture full page screenshot of any URL and save as desired image format or PDF file.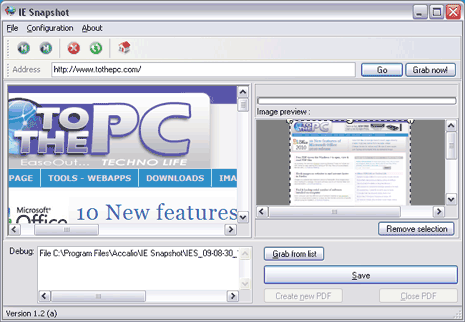 Steps to capture screenshot with IE snapshot
1. Download Accolio IE snapshot & install it.
2. Enter website/webpage URL & Click GO button.
3. Click Save button at bottom right to save screenshot.
4. Goto menu option Configuration > Settings to configure folder where screenshot should be saved, final image format or select PDF format and many other options.
Related – 3 Tools for screenshots & website capture on Mac OSX
This is an ideal application to capture and save full page screenshot of number of website. You can also try complete online method to capture screenshots (here and here)