Do you have an image or screenshot with lots of text that should be saved? You can manually see and type all the text or try automatic method using cool utility JOCR. It allows you to capture image on the screen and extract text from that captured image. It has different capture modes like capture region, desktop and window.
It can be very handy in copying text from any files and images on the screen such as protected Web pages, PDF files and error messages. After the screenshot appears in application window, click recognize button to see extracted text in a notepad file.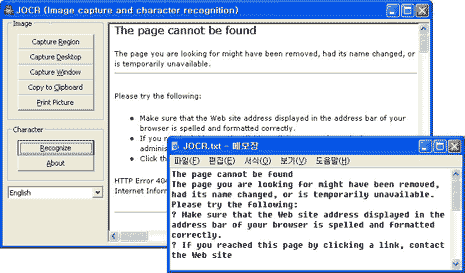 This utility requires Microsoft Office 2003 or higher version. If JCOR does not work, manually install "Micorosoft Office Document Imaging" (MODI) that is included in the setup file of Microsoft Office. Besides English, it is compatible with number of languages. Download JOCR utility [link – via] and extract text from images like never before – very useful!