Do you often local search files related to same keywords again and again on Windows 7 PC? You can use 'save search' feature to save lot of time and efforts. This allows quicker searching for specific files and content on your local drive partitions. You can open saved searches anytime to view updated results related to specific keyword for content on your local hard drive.
Windows 7: Save frequent 'Searches'
1. Press Win + E to open Windows Explorer. Alternatively, you can open any folder or drive window.
2. Type search keyword in 'search computer' box at top right of window.
3. Press the Enter key to view results for specified keyword.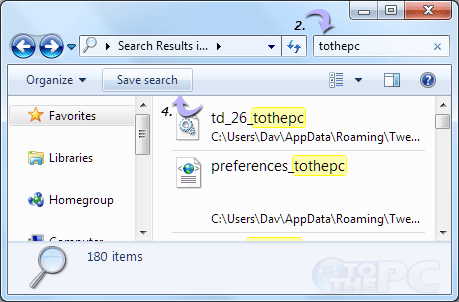 4. Then click 'Save Search' button at top toolbar.
5. In the next pop-up window, enter name to identify saved search and click 'Save' button. Similarly, you can perform multiple searches using this procedure.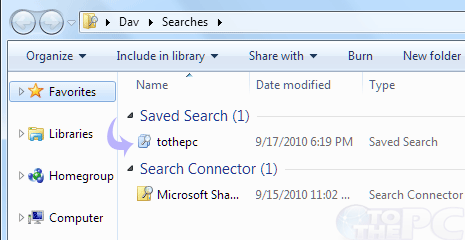 6. To view all saved searches, click Start (Orb) button, type searches and type enter key. All saved searches will be displayed and you can click on either to view respective results.