Geeks would know where to go to check free disk space of specific drive on the computer. Well, everyone is not geek and checking manually for free disk space on each drive can be time consuming and boring routine. DiskInfo is a free utility that makes this routine quick and good looking. It shows free disk space (in MB) in as stylish window.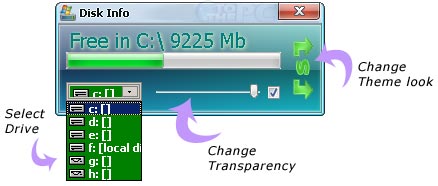 You can select specific drive (like C, D, E, F, G…) from drop down menu and instantly see free disk space on selected partition or drive. It also has transparency feature, just move the slider to change transparency of program window. You can even change look of the program window using preset theme looks.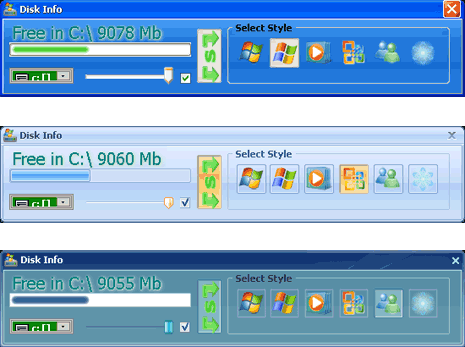 Besides looking good, it does the task of displaying free disk space in most simple and easy manner. It is fully portable program, just download DiskInfo tool and double click to launch it to view free disk space on specific drive partition on the computer.