RSS Feeds have becomes integral part of Techno Life for many web users. It allows you to browse loads of content in least amount of time and distraction. Now you can carry your favorite feeds in USB drive using portable RSS Feed Reader. Just launch the exe file of the application and start reading feed content of your interest.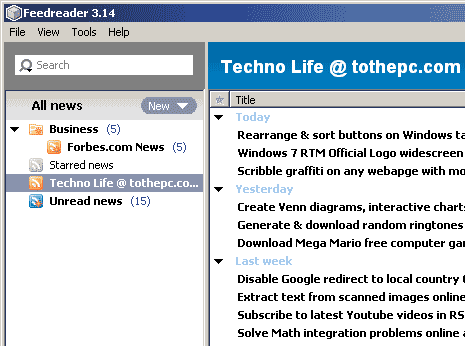 Related – 6 websites to download portable USB applications
You will get prompt to customize few settings like Language and specific RSS feed URLs. It comes preloaded with number of RSS feed from different categories, you can chose RSS feed from them or enter your own RSS feed. As shown in image above, it has neat interface without any distraction of ads or glaring banners. Download Portable RSS Feed Reader [weblink] for portable RSS feed reading experience.