There are times when gTalk (Google Talk) friends keep pinging even when we are online but away from the computer. Now you can send auto reply to gtalk friends informing about your away status using "Autoreply in Gtalk" application. After you install this application, enter your gtalk login details and click on save / enable autoreply.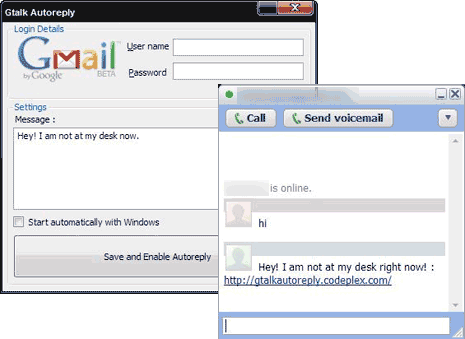 Related – 5 Google Talk Tips beyond simple Gtalk chat
You can also customize the message being sent out by this application. It has the option to start application at windows start. So next time anyone pings you on gtalk – surprise and inform them about your away status with automated reply in Google Talk. Gtalk Auto reply is a very useful application for regualr Gtalk users. It has been developed by Shobankr [twitter.com/shobankr], who also made TweetmyPC.