Are you looking for dead simple way to view comic book files? Jibi is a java based simple comics viewer (cbr/cbz) program. You can open any comic book file in this program and browse it with ease. Jump to first, next, previous or last page using navigational buttons.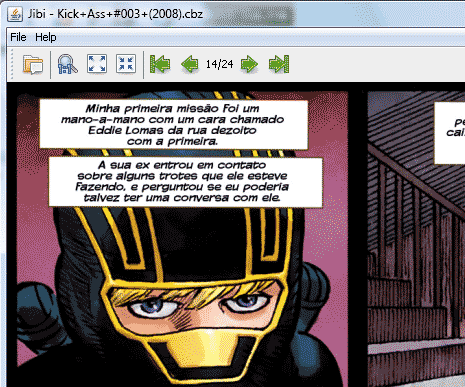 Related – 10 Tools to Create, play & share Comic Strips Online
It also allows you to switch to fullscreen / enlarged mode for easy viewing of comic books. It does not require installation: just download, jump, double click to launch the viewer. Download Jibi Comic viewer for quick and easy viewing of comics. Also see: iGoogle Comic themes superman, batman, hulk!