Do you habit of typing "What" as "wat" while composing text message on mobile phone? Majority of mobile users prefer to use short modified version of long words like wat (what), tc (take care). Default spell checker will mark these word incorrect and offer to correct with usual long English words. Nokia Custom Dictionary allows you to create list of short words often used by you for quick typing of text messages.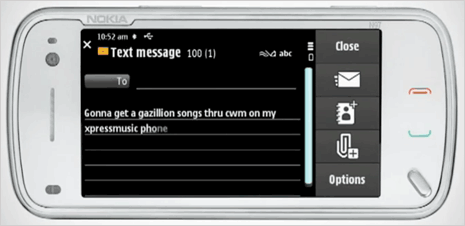 Features of Nokia Custom Dictionary
1. View all the words in your custom dictionary
2. Add new words to your custom dictionary.
3. Edit, update and delete existing words.
4. Export dictionary & import words as xml file.
5. Scan text files to import all the words.
6. Transfer your dictionary to another phone.
Nokia Custom Dictionary Video Demo
You can easily manage list of custom words in dictionary on your Nokia phone. Besides editing words, you can share your custom dictionary with friends who are most likely to use similar words as contained in your custom dictionary. The application is fully functional on Nokia E71, Nokia E63, Nokia 5800 XPressMusic, Nokia X6 and has limited functionality on other Nokia phone. Download Nokia Custom Dictionary