Usually to share links we tend to use a URL shortening service. There are many URL shortening – snipping services and here comes another one Zombie URL. Hang on, it not just another URL shortening service.

ZombieURL – The URL shortener for the un-dead, pack loads of Zombies ready to scare you out. As the URL you share using ZombieURL loads up, so does scary Zombies, sounds, worms and much more. Here is how one Zombie appeared on Techno Life.Its funny rather than scary – others may think differently!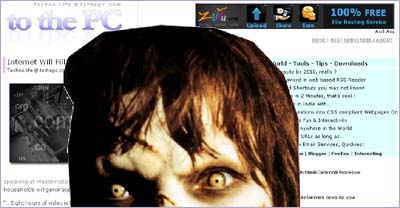 So, if you wanna scare and surprise your friends in REAL scary way – then checkout ZombieURL. Please note, this can really scare children and elderly – use your discretion and sense in sharing Zombie filed URLs.