Skype is a handy application program to make free 'skype to skype' voice and video calls. You can also call any phone around the world from Skype program if you have pro subscription. For successful voice or video call, it is important that speakers, microphone and webcam is working fine for proper audio and video reception. Skype comes with in-built functionality to check if speaker, microphone and webcam is working fine on the computer. It also offer troubleshooting tips, incase either is not working on the computer.
Check for Speakers, Mic & Webcam for Skype calls
1. Open Skype and login using your Skype account.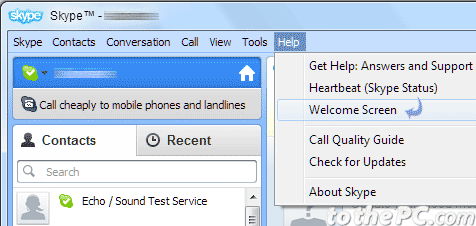 2. Then goto top menu option Help > Welcome Screen. You should see Skype Welcome screen.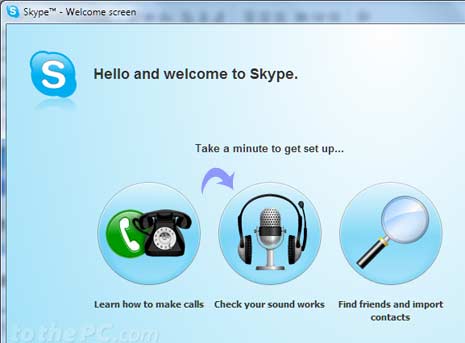 3. Click 'Check your sound works' button at the middle on Skype Welcome Screen.
4. To test speakers, click test speakers button. Then click Press Me button and see if your hear any audio from your speakers.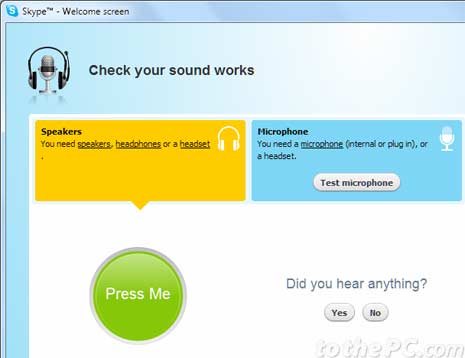 5. To test microphone, click test microphone button. Make some noise and check if you can see green bar moving as you make noise. If yes, then microphone is working fine.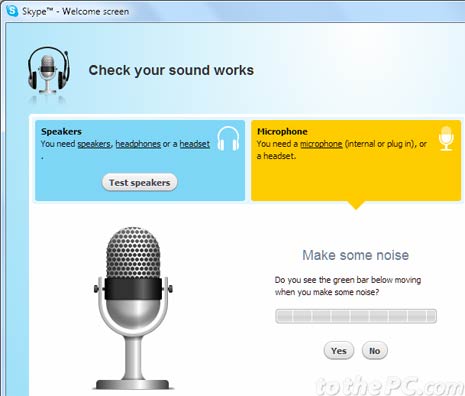 6. To test webcam, click test video button. If you see your video, then webcam is working fine.
You can perform above steps to confirm if speakers, mic and webcam is connected and working fine for successful voice and video calls on Skype.