Skype has added much requested option to video chat with multiple users simultaneously. Till now we could only make multiple users audio conference call using Skype software. Latest Skype release support video conference calling with each user able to see video and hear audio from other participants of the video call.
Group Video calling features in Skype 5.0 beta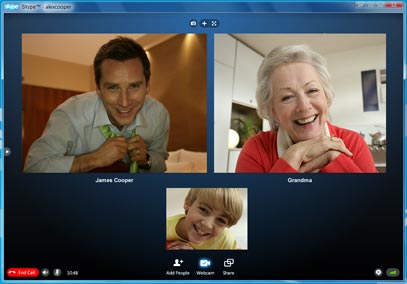 1. Group video calling feature is free.
2. You can group video chat with 4 users at the same time.
3. As of now, group video chat feature only works on Windows system.
4. Skype 5.0 beta introduce this group video chat feature. Being beta, it may contain bugs and errors.
Download Skype 5.0 beta and test drive group video calling feature. Please note, all participants of group video chat need to install and use Skype 5.0 beta for successful video conference calling.