Websites that use physical location information (like Google Maps) for providing content can extract that information using Geolocation aware feature of web browser. We have already seen easy way to disable geolocation in Google Chrome. If you are using Firefox, following is quick procedure to turn off geolocation aware browsing feature in Firefox web browser.
Disable GeoLocation tracking in Firefox
1. Open Firefox browser and type about:config in the address bar. Then click "I'll be careful, I promise!" button.
2. You will list of settings. Type geo in the filter bar and hit the Enter key.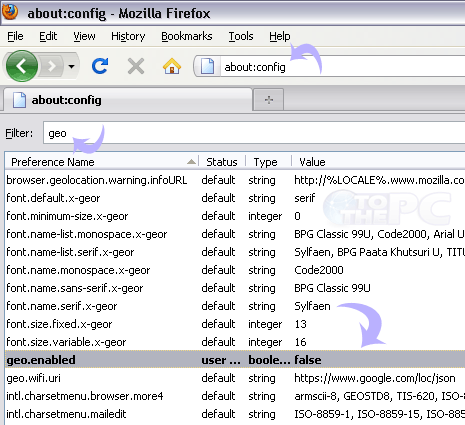 3. Then double click on geo-enabled to switch its value false. When status is set false, geolocation feature is disabled. You can double click again, to turn ON geolocation feature in Firefox.