Some files on computer are locked and as a result cannot be modifiied like: rename, deletion or copy. Lock Hunter is handy utility to unlock such files and further delete or edit them. It allows you to delete locked files and send them to recycle bin (later you may restore those files from recycle bin).
How to use Lock Hunter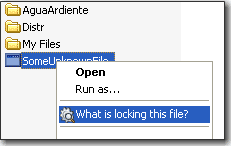 To use, right click on any file or folder and then click on option "What is locking this file?". In the new window, you will see list of process locking the file.
Using options on the same window you can unlock or delete specific processes or file.
Features of Lock Hunter
1. Allows you to unlock, delete, copy or rename a locked file.
2. Displays list of processes locking a file / folder.
3. It integrated in Windows Explorer menu.
4. Sends deleted files to recycle bin for easy restore in future.
5. It helps kill locking process of file /folder.
6. It supports both 32 and 64bit Windows.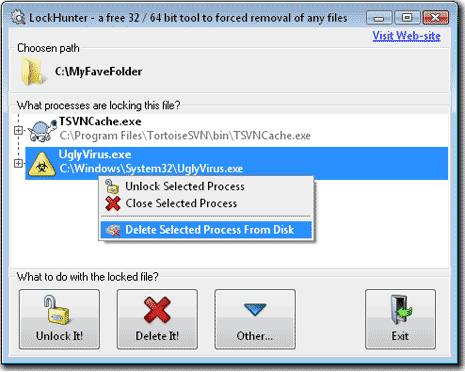 Download Lock hunter [1.2MB] to easily deal with locked files and folders on Windows computer. It works fine on Windows 7, Vista and XP. Alternatively, you can test drive other unlocker tools like Killbox, Unlocker and Boot deleter.