VLC player is very flexible and easy to use program to playback media files on the computer. Now you can get all the goodness of VLC player for desktop on your Apple iPad. Being open source, you can download and use VLC player app on your iPad for free. With built-in codecs, it allows you play most multimedia files and various streaming protocols.
Features of VLC player for iPad

1. It supports nearly all codecs for easy playback of media files.
2. It can even playback broken or damaged pieces of audio or video files.
3. Allows playback of media content that still has video and audio information intact.
4. Allows you to watch torrent downloaded movies without need to convert format.
5. Best video app for your Apple iPad device at wonderful price of $0.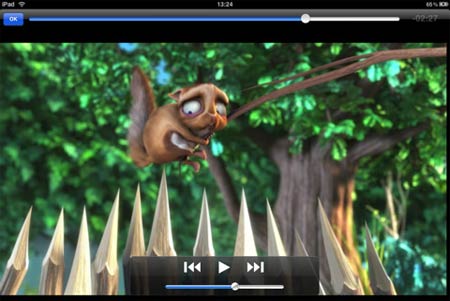 Download VLC Player app for iPad for easy playback of audio and video files without worrying about media formats. VLC player for iPad is available for free download at iTunes store (Requires iPhone OS 3.2 or later).