First day of WWDC 2009 saw lot of annocements but most interesting one was new Apple iPhone 3GS. Here S stands for speed and it is expected to be fastest iPhone ever. It comes loaded with lot of features and price tag of 199$ for iPhone 3GS 16Gb & 299$ for iPhone 3GS 32GB [to be available in US on June 19]. Here are few features of the fastest iPhone ever: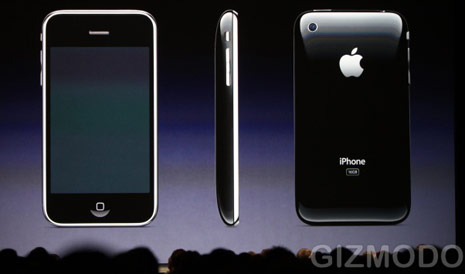 1. Speed – It has new built-in processor and is 2 times faster than previous generation iPhone. It consumes less resources and has improved battery life.
2. Camera – It comes loaded with 3 MegaPixel camera with auto focus, auto exposure and auto white balance. Camera also supports photo, video geotagging and any application can access all the camera functions now.
3. 3D Graphics – It has new 3D graphics support in hardware for faster and more complicated 3D games.
4. Battery Life – As expected, it has much improved battery life. It supports 5 hours of internet use, 9 hours of wifi and video playback is 10 hours vs 30 hours for audio.
5. Design, size & weight – Design has remained same with glossy back. Size is also same 4.5 x 2.4 x 0.48 inches. However, weight has increased little, One ounce to 4.8 ounces (135 grams vs 133 grams).
6. Special features – You can talk with iphone and instruct it to play similar song to one your are playing. It supports features like: zooming on text, inverting video, and voice over when you touch whatever text is on screen.
New iPhone3G is more environment friendly with 23% smaller packing and arsenic free glass, mercury Free LCD and PVC free. It will be available in Black & white models and should be hit markets in over 80 countries by August 2009 – interested? [via Gizmodo]