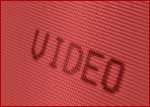 If you love watching lot of online videos, then you will for sure shower more love on this free little app VideoCacheView.
After online video session, you can save those videos on your computer without downloading them. Without downloading them?
Yeah, because videos were already saved in browser cache while you were enjoying online video session. VideoCacheView will help you extract those videos from browser cache (IE or Firefox).

With this you can extract and save video for future offline viewing. You can play extracted videos in any FLV player (like: GOM player, anyFLV) without the need of live internet connection.
Download VideoCacheView and enjoy Online videos in offline mode. This utility is also available in number of other languages, check here.
Related – 10 Ways to Download Online Videos