Who.amung.us is popular widget service among bloggers for live visitor tracking (even we use it – see footer). Website has gone for a makeover both cosmetic and functional.
Website has shed its dark colors, new look all white and glassy blue. With less design elements, website seem to load faster.
Coming to functionality – now you can access all type of stats on single page including online readers, maps and history. You can click through each for more details (see yellow arrow in image).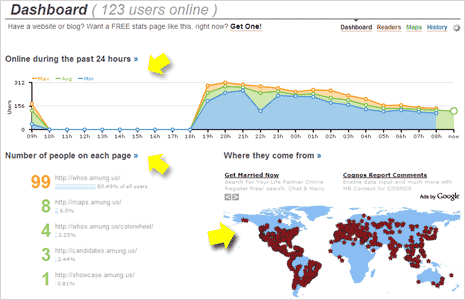 Who.amung.us has been personal favorite and new look for sure is welcomed. They can diversify into full blown stat tracking service and historical data by offering users accounts – just a thought!