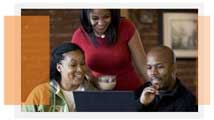 "Simple, straightforward instructions – ready to share", this is how Microsoft describe interesting collection of Windows Guides to learn essential Windows tasks.
There are over 20 guides (19+ one sample guide) available in PDF format for free download and sharing.
Click here to see the sample guide. As evident guides are written in simple and easy to understand format for a Windows newbie.
GUIDES FOR PC LEARNING BASICS
GUIDES FOR PHOTOS AND GAMES
GUIDES FOR TV, VIDEOS & MOVIES
GUIDES TO WORK ANYWHERE
Above guides are worth checking out for some basic learning steps in the process of using Windows in a better manner. Download, share and learn. Thanks Rahul for heads up via Microsoft