Dealing with PDF files on iPad has always been issue. While we have already discussed on ways to open PDF files on iPad device, here is neat way of Adobe PDF file creation. Now you can easily create PDF files on iOS devices like iPad and iPhone using official Adobe Systems app 'Adobe CreatePDF'. This app allows quick and easy creation of PDF files on your Apple iPad.
Features: Adobe Create PDF application for iPad
As expected, Create PDF app from Adobe is NOT free and is available at hefty price of $9.99 for download. However, if you are in desperate need for high quality PDF creation app for your iOS device, then its high price and good quality PDF creation might do the balancing act for you.
1. It support high quality PDF file creation. The final PDF file is exact copy of original content procduced with no compromise on quality or performance.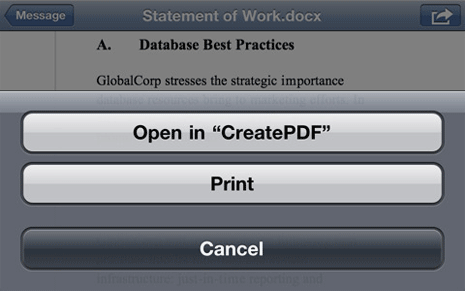 2. It preserves links, end notes, foot notes and creates bookmarks automatically in PDF files converted from Office documents. It also preserves Transitions and converts Multi-media Content for Power Point files.
3. Created PDF files can be quickly emailed with one touch. You can also rename or delete PDF files created using this application on iPad.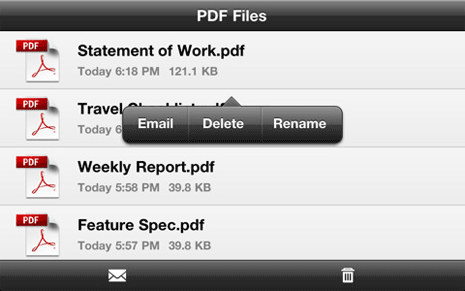 4. It supports number of file formats including: MS Word (docx, doc), Excel(xlsx, xls), PowerPoint (pptx, ppt), Adobe Illustrator (ai), Photoshop (psd) and InDesign (indd), Images – JPEG, BMP, PNG, GIF, TIFF, RTF, Text and WordPerfect, OpenOffice and StarOffice documents.
Download Adobe PDF Create app for iPad & iPhone
Download Create PDF app for iOS device. Besides the high price, there are more limitations of this PDF creation app for iPad. There is no option to open PDF files through this app. As of now, there is no direct integration of sending files to online storage accounts at Dropbox, Google Docs and other services.