Be default, Windows right click menu has "Copy" and "Paste" options. You can extend functionality of moving / copying files and folders by adding "Copy To" and "Move To" options to Windows right click menu. This allows you to directly move or copy files and folders to a different location on the computer.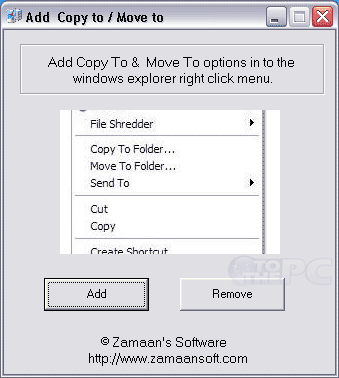 Add Copy To & Move To in Right Click menu
1. Download Add Copy To, Move To utility [weblink].
2. Double click to launch it, no install is required.
3. Click on Add button on the utility window.
4. Now right click any file or folder to see new copy to, move to options.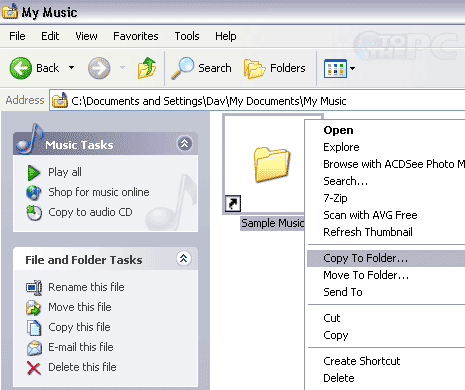 You can remove these options anytime, just launch the utility and click remove button. This makes copy and move functionality more easy in Window. Right click on any file and then click Copy To option to see Windows explorer box. Then select destination folder and its done. No need to open destination folder seperately and perform paste operation. Pretty neat!