Right click on any file (say image file) and then click on properties option. File properties dialog box will show "create and modified" date and time of that specific file. You can easily change this information for any file on your computer. We have already seen NewFile Time utility for making such changes, FileTouch is another easy to use date and timestamp change utility.
Change date & time information of any file
1. Download FileTouch utility.
2. Unzip & double click to launch it (portable, no install required).
3. Click Add button & the browse to specific folder to select specific file(s).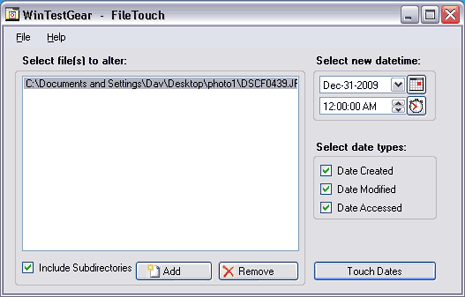 4. Select new date and time from right side & click "Touch Date" button for final change. Simple and easy way to modify date – time info of files on the computer.