Errr… at voluming going up and down while listening to mp3 songs? Free portable tool "MP3Gain" can fix this part of Mp3 songs for stable volume throughout audio playback. Besides peak normalization, it does statistical analysis to determine how loud the file actually sounds to the human ear. It normalizes Mp3 audio with no quality loss without any decoding or re-encoding.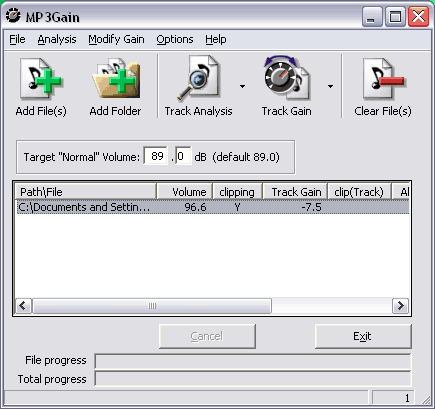 Normalize Mp3 audio with MP3Gain
1. Download Mp3Gain portable (install-able version also available).
2. Unzip & double click Mp3Gain icon to launch it (if using portable version).
3. Click Add Files button & select one or more Mp3 files.
4. Click Track Gain button to normalize volume of selected Mp3 files.
By default, target normal value is set to 89.0 db – you can change this to any required value for reference limit in implementing volume normalization. Mp3Gain is one quick app to normalize volume of mp3 files in batch mode. Note: To download portable version, click 2nd download link next to "Normal MP3Gain, but with no installer".