Google has introduced new unified login page for all Google services. Irrespective of which Google service you login like Gmail, Youtube – it will redirect you to new one account Google login page. How is my Login name, profile photo & email ID is visible on Gmail Sign-In page even after I have logged out? This has confused and worried many Gmail users as not many users want to see their email ID, Profile photo and Profile Name after logging out of Gmail account and logging into other Gmail or Google account.
Disable 'automatic sign-in' to fix Gmail login issue
This issue is a result of "automatic sign-in" feature which is enabled by default whenever you login into Gmail or Google account. Your previous Gmail / Google login details will appear on sign in page after logout as seen in screenshot below.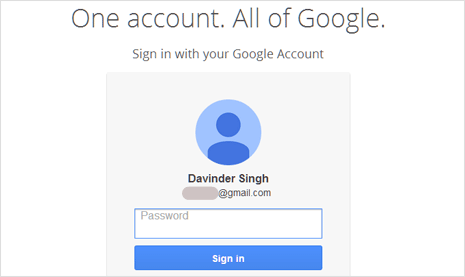 1. Open Gmail or Google account login page accounts.google.com url. Enter your username email and password on the login page.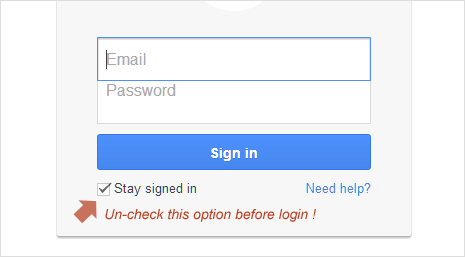 2. Uncheck the Stay signed in option (no tick next to this option). Then click on big Sign In button for logging into your account. After logout you should see same login page but without your previous account login details of name, profile photo and email ID.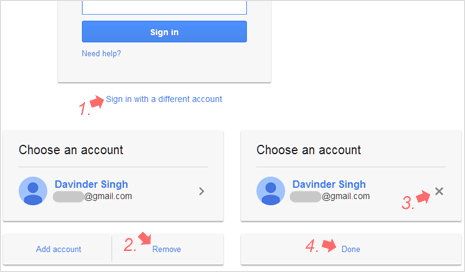 3. If you do not uncheck the "stay signed in" option, the previous login details will appear on the Google Account Login page. You can also manually remove it by clicking "sign in with a different account" at the bottom. Then click remove button, click X sign next to listed account and finally click done button.
Video: No account details on Sign-In page after Gmail logout