There is a new way to spice up your Orkut profile page using colorful Orkut badges (icons). There are different sets of badges for users that engage with orkut in different ways. For example, you can get Early user badge if you are using Orkut for long time or get promoter badge if you have created a popular promotion. You can customize Orkut profile to display badge icons of your choice.
Add & display badge icons on Orkut profile
1. After you login into Orkut account, click Profile button at the top.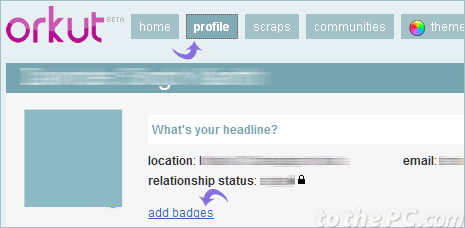 2. Click 'Add Badges' link on Orkut profile page.

3. Then you can drop badge icons to display on your profile page. If you do not see this feature, check back after few days as it being rolled out to all Orkut user.
Different type of Orkut badges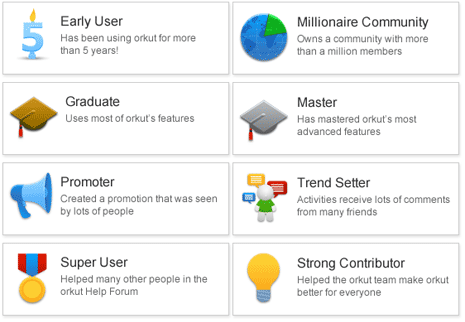 Based on your Orkut activity and interaction level you can get badge icon for your Orkut profile. Different type of badge icons include: early users, graduate, promoter, super user, trend setter, strong contributor, master, millionaire community and so on. [via Orkut blog]