For starters, Favicon is a small icon displayed next to website URL address in the browser. It gives unique character to a website or blog. Adobe Photoshop is best image editing software. How about creating cool Favicons in Photoshop program? Following tutorial should help achieve same in 8 simple steps.
Make Favicon Icon in Photoshop
1. Download ICO Format plugin for Photoshop on the computer.
2. Unzip the download file & copy "ICOformat" file.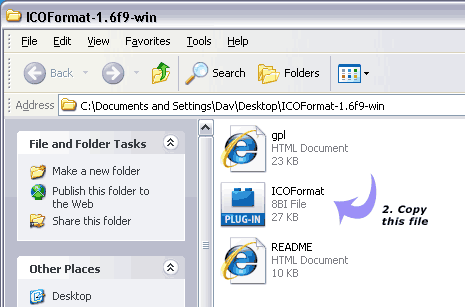 3. Open "File Formats" folder inside "Plugins" folder like:
C:\Program Files\Adobe\Adobe Photoshop CS3\Plug-Ins\File Formats
4. Paste the "ICOformat" file in plugins folder.
5. Open Photoshop on the computer.
6. Open any image file or create design for the favicon.
7. Once done with editing, Goto File > Save As. Select "ICO(windows icon)(*.ICO) format from drop down menu.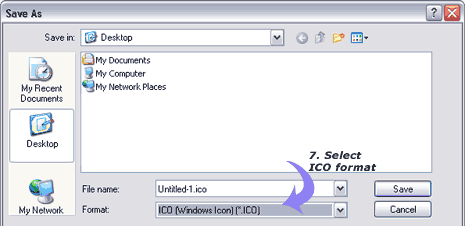 8. Click Save button and your favicon is all ready for use made in Photoshop. Easy, isn't it?
More Resources for Favicon icons
– Create Favicon ICO online generator
– Websites to upload Favicons for free
– Huge Favicon icons collection
Favicon 'how-to' guides
– How to check if website or blog has favicon
– Grab & Copy favicon of any website
– How to add or Change Favicon in Blogger Blog