Get set to enjoy high resolution video chat on various Google services. We have already seen procedure to activate higher resolution & bigger video chat on Gmail. Now you can enjoy high resolution and better quality video chatting with friends on Orkut. After installing video chat plugin, just enable option for high resolution video chatting in Orkut settings.
Orkut: Turn ON high resolution video chat
1. Login into your Orkut account and look for floating chat box at bottom right.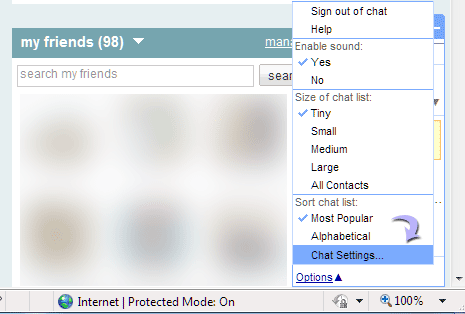 2. Click 'Options' on chat box and then click 'Chat Settings'.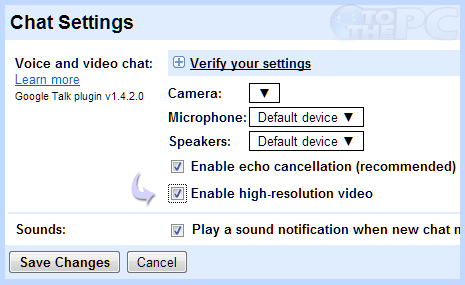 3. In the chat settings dialog box, click to check 'enable high-resolution video' and then click Save Changes button.
Don't see 'enable high-resolution video' option
Enable high resolution video option may not appear, if you are using video chat for the first time on specific computer. You will get prompt to download video chat plugin (and active X control). After you download and install the plugin, restart the Windows computer. Enable high resolution video option should appear after plugin installation and PC rebooting.