You can make Help feature in Microsoft Office 2007 program more productive and easy by adding 'Help' tab option. This is possible by using official "Microsoft Office 2007 Help Tab" addon for MS Word, Excel and PowerPoint 2007. Help tabs allows easy access useful features like: getting started guide, quick access commands, more tips and online training articles.
Install Help Tab addon in MS Office 2007
1. Download MS Office 2007 Help Tab addon.
2. Close all MS Office 2007 application.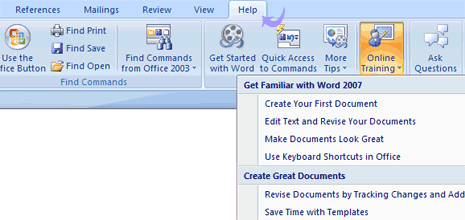 3. Double click downloaded file and install the addon.
4. Open MS Office application to access all new Help tab feature.
Also See – Open 32 bit Help Files (hlp) on Windows 7