Microsoft Live search became Bing decision search and now MSN toolbar has become Bing toolbar. You can download this free toolbar to have Bing powered search integrated in Internet Explorer or Firefox web browser. Besides Bing search, it has loads of other features for accessing Microsoft Live services and information on the web.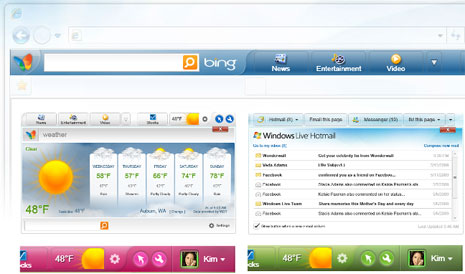 Features of Bing Toolbar
1. Search Bing Decision Search within browser.
2. Get latest news, sports, entertainment, stocks, weather information.
3. Get notified of new emails & preview them without leaving the webpage.
4. Customize toolbar colors and style as per personal choice.
Download Bing Toolbar (formerly MSN toolbar) with integrated Bing search, cool looks and features.