Do you want to change default search engine being used for search in Google Chrome browser? For example, you may want to switch from Bing to Google for searching within Chrome browser. You can easily add, remove and change default search engine in Chrome using following procedure.
Set default Search engine in Chrome
1. Open Google Chrome browser, click Tools menu and then click "Options".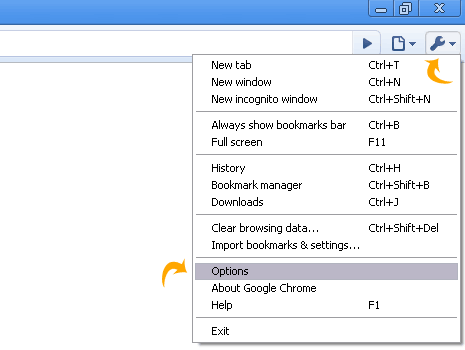 2. Under "Basic" tab select search engine from drop down menu next to "Default Search".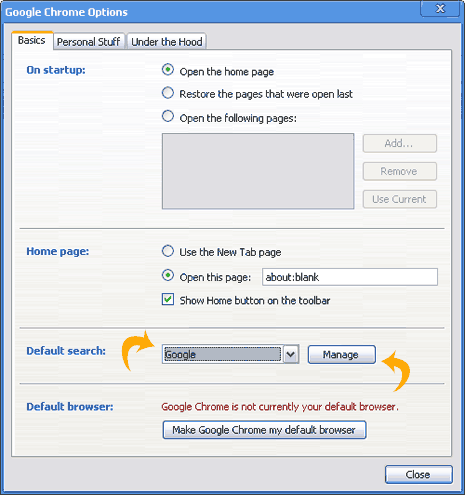 3. You can click "manage" button to add, remove or set default any search engine. With simple setting change, you can search with your favorite Search engine in Chrome browser.