Apple ID account is your unique identity for using Apple resources. You can login using Apple ID account to access Apple online store, itunes, iphoto, iwork and other Apple services. You can easily create new Apple ID account for free. Later, you can customize and change your Apple ID, name and associated email ID address as per requirement anytime.
Modify Apple ID name & email address
1. Open Apple ID webpage on Apple website.
2. Then click 'Manage your Account' link under Create an Apple ID button.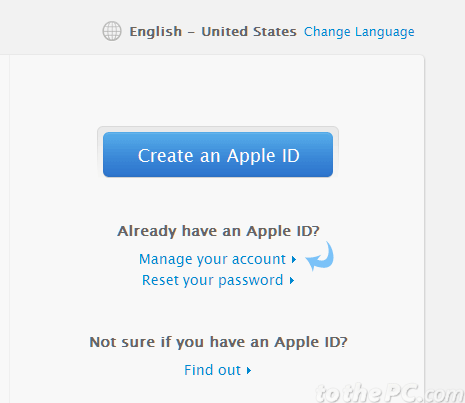 3. Then login into your Apple ID account by entering Apple ID and password. Click Sign in button to proceed.
4. Once you are logged into your Apple ID account, click "Name, ID, Email address" tab option on left side.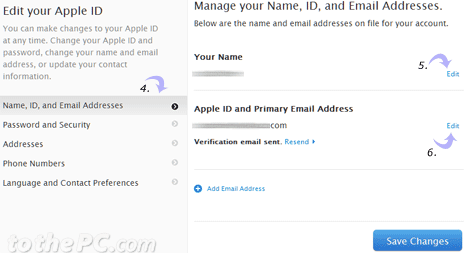 5. To change name, click edit button next to 'Your name' option. Then type to change your first and last name.
6. To change email address, click edit button next to 'Apple ID and Primary Email Address'. Then type new email address, you may receive confirmation email to confirm new email address of your Apple ID account.