Apple iPad can be your perfect reading partner to access different types of content. Besides reading newspapers, you can also use iPad to read ebooks of any type. iPad with big screen and flip page style next page action provide ultimate book reading experience.
Browse & read books on iPad
1. Get your iPad. Buy from Apple website or local retailer.
2. Turn ON the iPad and goto applications. Add ibooks app to your iPad.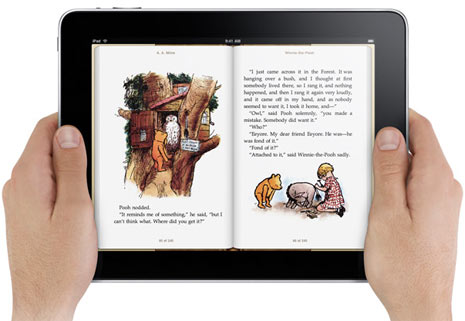 3. Using ibooks app interface you can browse, buy, download and read lot of books. From latest best-selling books to your favorite classics, its all there.
Also, big iPad screen makes book reading easy and comfortable routine. If you have ebook in PDF format, then you need to first convert PDF file to epub format to able to read it on Apple iPad.